Top 5 Prospects in the NFL
Letting go of the past, welcoming new stars to replace the ones of our youth, and willingly admitting that these young stars may be as good as the idols we grew up with is never an easy process. It won't be any different for the NFL once the likes of Aaron Rodgers, Tom Brady, and Drew Brees are forced to retire from the sport they accomplished so much for. But the NFL and its fans can have peace of mind knowing that there will be no shortage of talent once the legends of our generation move on from the sport and that they'd still be able to use their Bookmaker promo codes without fear of losing due to the players being bad.
Here's a look at the top five young NFL players who are already good and on the verge of becoming superstars.
Patrick Mahomes (Kansas City Chiefs)
You've probably guessed who's going to be on the top of this list. That's right — it's the 2018/2019 MVP. It's more than what Mahomes accomplished during his rookie season — becoming only the second quarterback in NFL history with 50+ touchdowns and 5,000 passing yards in a single season. It's also how he did it. We've seen countless of brilliant moves, from left-handed throws and home-runes to sidearm tosses and the no-look passes. Mahones isn't just the best young star in the league. He's the best player in the world — period.
Joey Bosa (Los Angeles Chargers)
During his first three seasons, Bosa has been sacked 28.5 times. However, throughout this period, he's missed 13 games, so he played only 35 of them. If you do the math, that's one sack every 0.81 games. To put it into perspective, we'll point out to the fact that an outside linebacker like Von Miller averages about one sack every 0.82 games. Despite his concerning injury issues, it's impossible not to put Bosa on this list — he's that good when he's on the field.
Tre' Davious White (Buffalo Bills)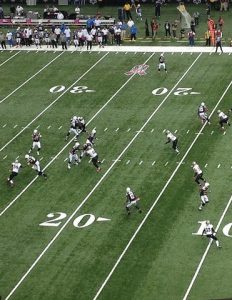 White is currently tied for the league lead in interceptions for the majority of the season. He also has one of the lowest opponent passer ratings among the top cornerbacks. So, it came as no surprise to see him named to his first career Pro Bowl this season. During his rookie season, he was making spectacular game-changing plays with fumble recoveries, forced humbles, and interceptions that helped his team end its 17-year playoff drought and reach the postseason in 2017. He already had six interceptions (personal season-high) through the first 14 games of the 2019/20 and tied his career total from his first two NFL seasons.
Saquon Barkley (New York Giants)
It's debatable whether or not the running back for the New York Giants Saquon Barkley has already reached superstar status. He was named 2018 NFL Offensive Rookie of the Year and made fantastic plays last year, but many fans don't seem to realize his greatness — which is hard to believe considering he topped 2,000 yards from scrimmage. He was plagued by injuries this season, having missed three games with a high ankle sprain. Should he rebound from the career setback, mostly caused by injuries, he could become one of the greatest ever.
Myles Garrett (Cleveland Browns)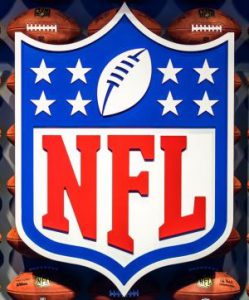 Browns finally look like a legitimate playoff contender, and that's mainly because both of their #1 picks were on the money. Both Baker and Myles have blossomed into dominant forces of the league. Garret accumulated 20.5 sacks over his first two seasons, 13.5 of which came last season. The scary part? Garret was only allowed to use two pass-rushing moves under the order of coach Gregg Williams. With Williams out and Steve Wilks as the new defensive coordinator, Garrett's talents may reach its fullest potential.